Top second hand clothes exporter
As a top used clothing exporter, Hissen Global has seized many advantages that other suppliers do not have. Our brand Hissen Global has been trademarked in many African countries, our used clothing is sold in more than 60 countries and nearly 100 million people have worn our used clothing sorted by Hissen Global, we have 2 sorting factories and more than 400 employees in the most developed cities in China, and we have professional sales staff who speak English, French and Spanish. Our goal is to become the largest second-hand clothing company in the world and to make our second-hand clothes available to more people in Africa.
Get More About Hissen Global
Customer Feedback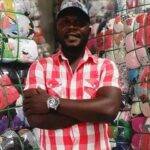 Anthony Kalu Obi
"Hissen Global has been an incredible partner for our wholesale business. As a wholesaler from Africa, we have been consistently impressed with the quality and variety of used clothing provided by Hissen Global. Their attention to detail in selecting and sorting items is commendable, and the condition of the clothing is outstanding. The pricing is competitive, allowing us to offer great value to our customers. Hissen Global has truly become our trusted source for second-hand clothing, and we look forward to continuing our successful partnership."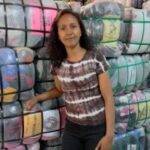 Acayo Vivian
"We are extremely pleased with the products and service provided by Hissen Global. As a wholesale distributor in South America, we have found their range of used clothing to be diverse and of high quality. The clothing is in excellent condition, and the attention to cleanliness and presentation is evident. Hissen Global has proven to be a reliable and efficient supplier, and their prompt delivery has greatly contributed to our business success. We highly recommend Hissen Global to fellow wholesalers looking for top-notch second-hand clothing."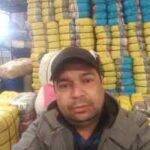 Nwifior Victor
"Hissen Global has exceeded our expectations as a wholesale supplier of used clothing. As a distributor based in Southeast Asia, we have appreciated the reliability and consistency of their products. The clothing provided by Hissen Global is well-sorted, clean, and in excellent condition. Their competitive pricing allows us to maintain a profitable business while offering affordable and fashionable options to our customers. We value our partnership with Hissen Global and are confident in their ability to continue meeting our wholesale needs."