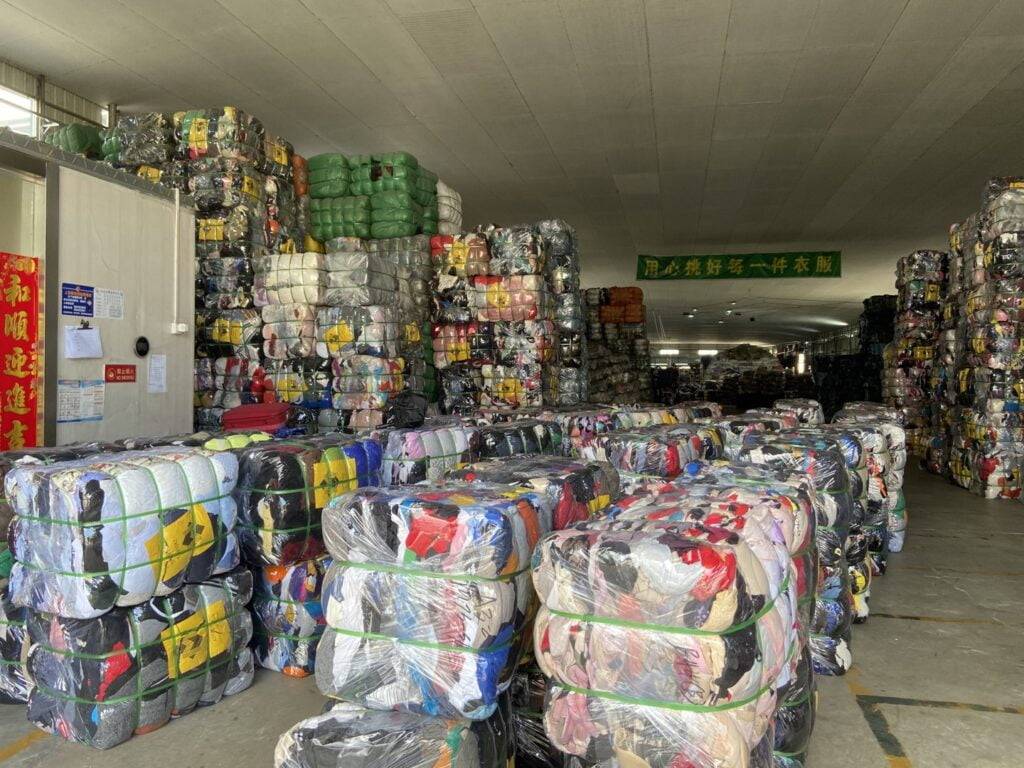 Hey, guys
Here's Candy, from Guangzhou Zagumi Trading Company.
Who we are? Follow me , let's find out now.
Zagumi is a second-hand clothing foreign trade company from China, with a complete and mature sorting system.
First of all, let me talk about our market. Our products are sold to more than 60 countries in Africa, Southeast Asia, South America, North America, Oceania, and the Middle East.
For example, Nigeria, Kenya, Zambia, Uganda, Philippines, Indonesia, Pakistan, Argentina, Chile, Mexico, Canada, UAE, Lebanon.
Now let's talk about where our clothes are recycled. Zagumi has a huge second-hand clothing recycling network in the most developed cities in China. We have set up used clothing recycling bins with sorting functions in 50,000 high-end communities and blocks in these cities. , We cooperate with more than 6,000 schools in developed areas of China in used clothes recycling projects. We also have an online used clothes recycling platform, through which we can more easily control the quality of recycled products.
After purchasing the raw materials,
In the first step, we will transfer the high-quality raw materials recycled across the country to the sorting production line for sorting. We have a perfect sorting system. After years of customer service experience, through this system, we can sort out and adapt to all parts of the world. Our sorting staff are well-trained and experienced, and they can sort products according to the specific needs of customers. These services are not available to many suppliers.
In the second step, each production line is equipped with a quality inspector with more than 3 years of work experience. Their responsibility is to re-inspect the garments sorted by the sorter to ensure that every piece of clothing is guaranteed to be free of mold. , Tattered, old style, stained. We have been carefully inspecting every piece of clothing with a rigorous attitude, and have won the trust of countless customers with a professional attitude.
In the third step, the quality inspector inspects the qualified products, weighs, and packs them. We have 12 packers working at the same time, which can pack 10 products in 40-foot containers a day.
The fourth step, in order to ensure that the goods received by each of our customers are of high quality, we will conduct random inspections of the packaged products according to batches, and the random inspection pass rate is less than 2% before they can be put into the finished product warehouse. If the unqualified rate is higher than 2%, the quality inspection process will be carried out again.
In the fifth step, our warehouse keeper will put the qualified products into the finished product warehouse by classification. Before loading, we will centralize the fumigation process (sterilization and disinfection) of the finished products.
In the sixth step, these finished products will be delivered to customers through various transportation methods through our logistics department.
Finally, let me talk about our production capacity. After 8 years of development, Zagumi now has 3 factories, 20,000 square meters workshops, and a large enterprise with more than 300 people. We can produce more than 10 containers of high-quality products every day. .
Zagumi is a second-hand clothing supplier worthy of your trust. We have always been serving every customer with the concept of customer first. Letting customers make money is the constant goal of Zagumi!
Thank you for watching, we are looking forward to working with you.