Used Children Spring Wear Preloved Children's Clothes Shop In Guangzhou
Preloved Children's Clothes.Our ICQ staffs carefully select clothes.
Our staff on the assembly line classify each piece of clothing according to different genders and styles
Our assembly line quality inspectors are ensuring that every piece of clothing does not have any holes, spots, blemishes, and defects.
Packing  staffs use environmentally friendly packaging materials for packaging,
and the concept of environmental protection runs through Staffs are loading.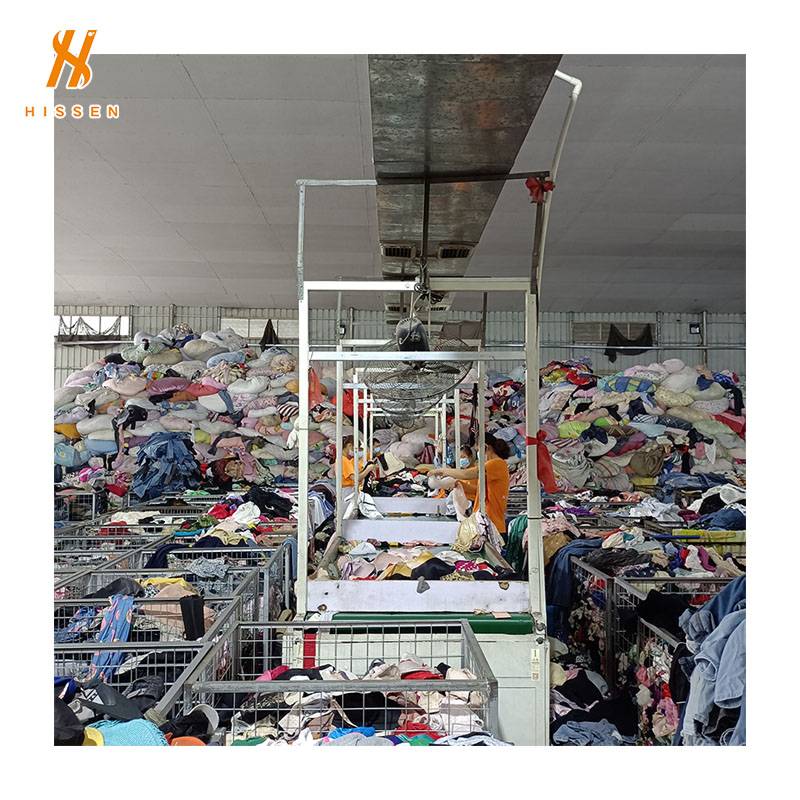 Brand:
Our Brand ZAGUMI HISSEN SPACE/Logo customized
Product Name: 
Used Children Spring Wear
Advantage: 

*Various Styles

*Mixed Children Rrainning Wear

*Suitable For 6-12 Years Old

Raw Material:

 First-tier cities from china
Packaging:
1: 100kg/bale,80kg/bale,for West Africa and Asia countries

2:  45kg/bale,55kg/bale for East/South/Middle Africa coutries

Shipment:
PIL/ MSK 21 days rent-free period
Payment:

TT / LC / PayPal

30% deposit, 70% before loading

Main Marsket

:

Africa Asia Mideast
Keywords:
Preloved Children's Clothes Shop
Ladies:
Silk/Cotton Blouse, Silk/Cotton Dress, Silk/Cotton/Jeans Skirt, Jean/Cotton Pants, Legging, Party Dress, Night Dress, S/L-Sleeved T-shirt, Brassiere, Silk Scarf, Jacket, Cardigan Sweater, Worsted Coat Etc.
Men:
Jean/Cotton Pants, Suit Pants, Short Pants, Short/Long-Sleeved T-shirt, Jacket, Suits Etc.
 Children:
Summer/Winter Wear , School Uniform , Pants Etc.
100%QC:
A Grade 98%

Time:

24/7* quick reply, fast delivery