Used Denim Shirt Used Clothing Bales For Sale From Brunei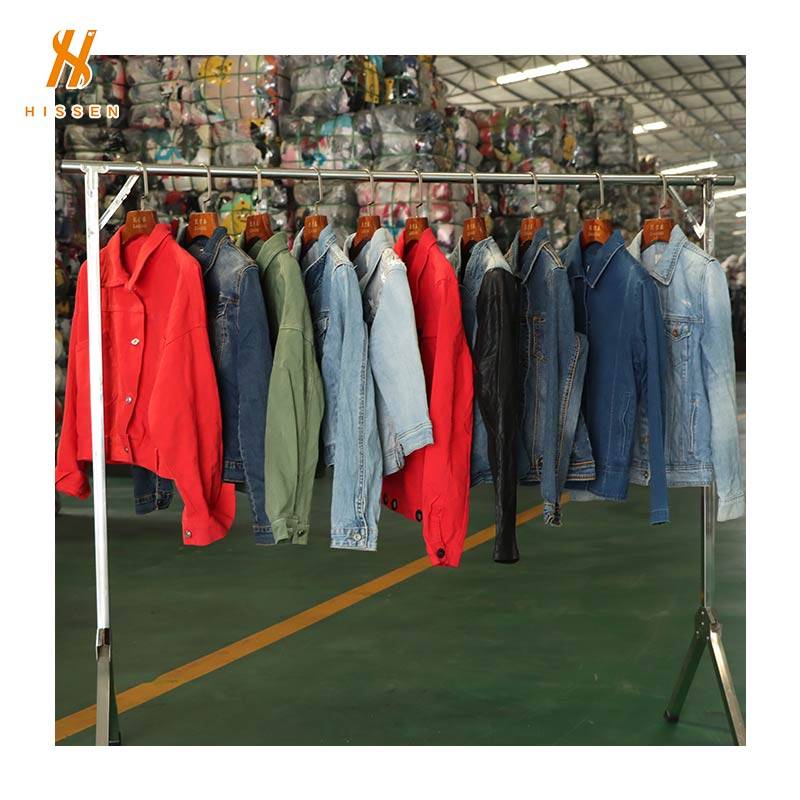 Used Clothing Bales For Sale. Hissen is a supplier of used clothing and second hand clothes company.
1. Used denim shirts are made in different types. Minimalist, casual and fashionable styles can meet your various needs for work or casual life and make you look fresh and energetic. You can match them with other pieces in your wardrobe to express your personality well.
2. High quality materials ensure the durability of our products, preventing maturation and decay, extending their shelf life and helping you save time and worry about maintenance every month when they get dirty after washing!
3. Our products are T/C cotton with a chemical fibre lining, which will give you an extra measure of environmental protection.
Brand:
 

ZAGUMI

HISSEN 

SPACE 

Customized for you

Product Name: 

Used Denim Shirt

Advantage: 

1.Colorful.

2.Fabri lightweight.

3.Fashion.

Raw Material:
 

First-tier cities in china

Packaging:

1: 100kg/bale,80kg/bale,for West Africa and Asia countries 

2:  45kg/bale,55kg/bale for East/South/Middle Africa coutries

Shipment:

PIL/ MSK 21 days rent-free period

Payment:

TT / LC / PayPal 30% deposit, 70% before loading

Main Market:

Africa Asia Mideast

Keywords:

Used Clothing Bales For Sale

Ladies:

Party Dress, Jean/Cotton Pants, Worsted Coat Silk/Cotton Blouse Silk/Cotton/Jeans Skirt,Legging,S/L-Sleeved T-shirt, Brassiere, Silk Scarf, Jacket, Cardigan Sweater, Silk/Cotton Dress, Night Dress, Etc.

Men:

Short Pants,  Jacket,Short/Long-Sleeved T-shirt,Suit Pants, Jean/Cotton Pants, Suits Etc.

 Children:

Summer/Winter Wear , School Uniform , Pants Etc.

100%QC:

A Grade 98%

Time:

24/7* quick reply, fast delivery
✉Send us an inquiry, right now!