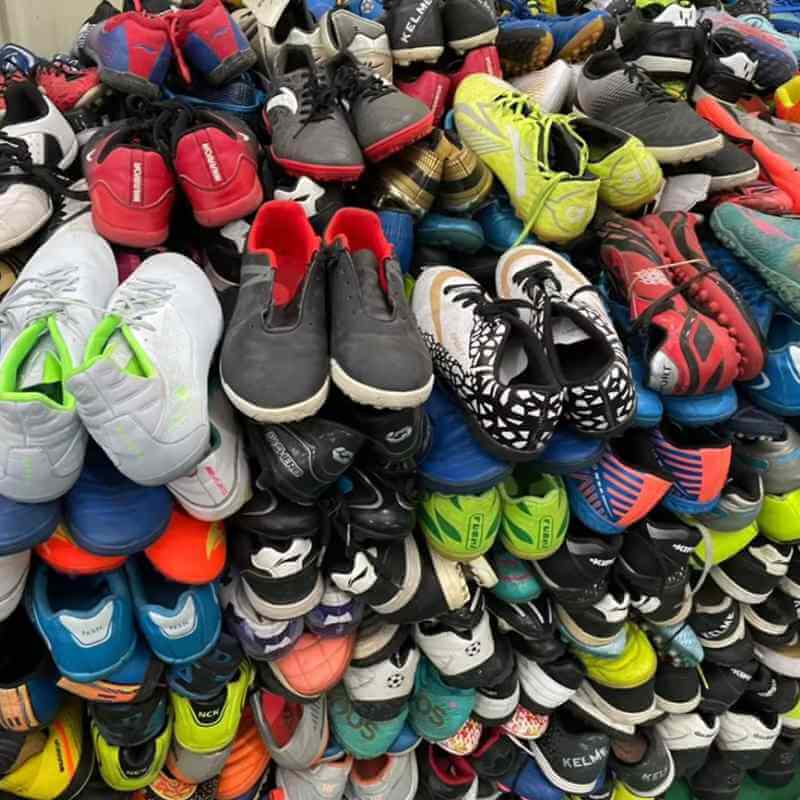 A Stable, Reliable
Used Brand Shoes Supplier
Do you want to change your current supplier for various reasons?Unstable quality?Delayed ship date?Overpriced?Inefficient communication? Work with Hissen Global, You will have no those worries!
Contact us for more
Top 

Second-Hand  Brand Shoes Supplier 
Hissen Global is one of the largest suppliers of second-hand branded shoes in China,Hissen shipping 1200,000 pairs of used brand shoes to various regions all around the world every month.Hissen has been in the used shoe business for more than 10 years and have over 200 skilled workers and a professional shoe sorting factory. Passed ISO9001 international management system certification
If you are looking for a stable/reliable supplier of branded used shoes, then you have come to the right place!