Second-hand Clothing Trade in the UK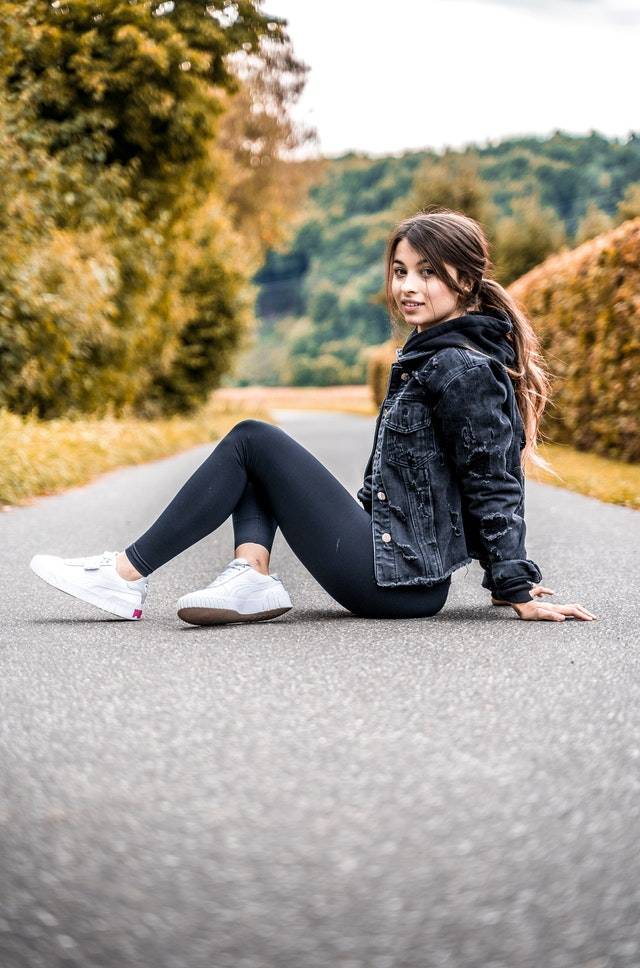 According to the Daily Mail, on February 25, on the outskirts of Accra, the capital of the western African country of Ghana. The clothes shipped from Britain have been piled up into a 30-foot (about 9.1 meters) high mountain, a shocking scene, many of which are also trousers, tops. And dresses from fast-fashion brands such as H&M and M&S.
    So,The second-hand clothing market in the UK is overburdened and has to send clothes to Africa. It is reported that a lot of the clothes are donated by people to charity shops or are deposited in clothing recycling banks. People have good intentions, and they believe the clothes will be sold to raise money for charity.
However
Environmental experts say the UK's passion for fast fashion creates a huge surplus of poor quality clothing. That is sold abroad through second-hand dealers and can end up polluting another country.
click here to know more
Second-hand clothing trade in the UK
Ghana
   The UK is the world's second largest exporter of used clothing, and the main recipient of second-hand clothing from the UK is Ghana, but the country has also reached a critical mass of capacity to receive it. Although the West African country has had a thriving second-hand clothing market for more than half a century, the influx of used clothing into the country has overwhelmed the country's infrastructure.
Kantamanto
   Kantamanto is one of the largest second-hand clothing markets in the world, and a large proportion of the clothing destined for the main market is unsold. Without a proper recycling system, 40% of the used clothing imported into Ghana ends up rotting in landfills. More than 50 tonnes of waste is discarded every day, and much of it is dumped on wastelands and beaches where it is left to rot and then form toxic substances that reach the sea.
   This was a far cry from the 1960s when Ghana's thriving second-hand market was in its infancy, and one of the entrances to Kantamanto still says 'Obroni W'awu,' an Akan phrase meaning 'dead white man's clothes".
   "Clothes Mountain is an environmental disaster," says Liz Ricketts, co-founder of the OR Foundation. This non-profit organization studies the environmental, social, and economic impact of the second-hand clothing trade in Accra. The OR Foundation is a non-profit organization that studies the environmental, social, and economic impact of the second-hand clothing trade in Accra.
Economic impact of the second-hand clothing trade in Accra
  Around 15 million garments arrive in Cantamento every week through the Ghanaian port of Tema, most of them from the UK. They are packaged in bales of varying quality, weighing between 50-100kg, and many are sold unseen to vendors for £80 – £150 per bale.
   So who is responsible for the dumping of cheap waste into countries like Ghana? From the high street giants who mass produce cheap designs to the insatiable appetite for new clothes among fashion-conscious Brits, the answer is much more than that.
Second-hand Clothing Trade in the UK–

Donation
    Britain's charity shops and the way they pass on unwanted clothes are also coming under increasing scrutiny. There is also a growing number of British second-hand clothing companies who buy second-hand clothing at low prices and sell it abroad.
    When people donate clothes to charity shops, the staff select those that are of good enough quality to be re-sold in the shop. The rest is sold to second-hand clothing dealers or recycling companies who pay the charity 45p per kilo.
    In 2011, the British Heart Foundation (BHF) found that only 30% of the items donated through charity bags had a chance of ending up in charity shops.
    According to the figures, 70% of used clothes in the UK are sent overseas, contributing to worldwide second-hand trade, with billions of used clothes being bought and sold worldwide each year.
The pressure on the UK from the massive production of second-hand clothing
   The UK is the world's second largest exporter of second-hand clothing, UN figures show. In 2018, the UK sold £419 million worth of goods overseas, behind the much more populous US, which exported a total of £521 million.
Leeds said:- "We have to put pressure on the big companies that are overproducing to stop. They have to step back and find new ways of creating value."
   Many clothing companies have already started to answer the call. H&M, one of the world's largest fashion brands, offers a 'clothes recycling' service in all its shops. Customers receive a £5 voucher for every bag of clothes they donate, which can be used with a minimum spend of £25. The company says this will prevent impulse shopping.
H&M's Action
   H&M's 'recycling' programme is run by the German company, which collects clothing in more than 60 countries and also works with a number of clothing chains. Around 50 to 60 percent of the items are sorted for reuse, while the rest is recycled or used as combustible material for energy production.
click here to know more
   Robin Osterley, chief executive of the Charity Retail Association (CRA), says he doesn't want to stop anyone from donating to UK charity shops, which raise money for charities.
Second-hand Clothing Trade in the UK The vintage market
    The UK really is a country where the second-hand clothing industry is relatively well established and developed. As well as charity shops, another type of second-hand clothing market that is very popular is the vintage market. There may be regular brick and mortar shops in some areas. And then there are mobile markets in small towns with irregular locations. Selling vintage second-hand clothing and sometimes kilo sales by weight.
    As a result of realizing the second-hand clothing ban, the local industry in many African countries may also not be ready to be fully self-sufficient. For example, after Zimbabwe banned second-hand clothing imports in 2015, the country's textile and clothing industry was unable to supply in time in the face of the sudden increase in demand, which eventually led to a market reversal.  
    British scholar Andrew Brooks wrote 'Clothing Poverty in response, revealing the industry of second-hand clothing and the deeper international economic and political developments behind it. Apart from the blow to the local textile and clothing industry in African countries. The massive occupation of the African market by second-hand clothing is also a process of exporting Western values and fashion aesthetics through clothing. And can even only be described as a microcosm of the deeper issues under the new wave of economic and trade globalization and neoliberalism. 
click here to know more