Hissen Global, Exporter of High Quality, Wholesale Second-Hand Clothes
Wholesale Second-Hand Clothes. Are you thinking of starting importing second-hand clothes for re-sell? If yes, you should consider working with us. Our company, Guangzhou Hissen Trading Co., Ltd, is one of the key recycling enterprises in China. Our company has been ranked the fifth-best in the second-hand clothes business and has its factory.
Honesty and trustworthiness are our co-values, and we value quality products for the satisfaction of our clients. We also observe speed and efficiency by ensuring our products reach our clients on time and don't take longer than expected.
We pick our export products from China's developed cities, i.e., used clothes, shoes, and bags. By doing this, we ensure our clients get quality products of good appearance, fashion, bright colors, clean and tidy products. We then ship our products to Africa, Southern Asia, and The Middle East.
What Does Hissen Global Do?
Our company has directed its focus on providing quality products by ensuring we control the production processes as well as the correct sorting methods. Our recycling work has helped in maintaining a tidy and healthy environment. We have also provided employment opportunities to thousands of people worldwide, both directly and indirectly.
In the sorting department, we have well-trained workers with over three years' experience in that field. These workers perfectly sort our products according to the client's specific needs, thus ensuring the satisfaction of the client's demands. We have some production sections that in each, we have accorded two quality inspectors with over five years of experience. The work of these inspectors is to ensure that our products are 100% grade A quality.
The company now has two active factories which planted on 20,000 square meters of land with over 400 employees. We have professionally qualified logistic partners who are responsible for loading the goods to our esteemed customers. This will be done through our logistics department through various modes of transportation.
We use containers for shipping our products for safety and ensuring they don't get spoilt. The products are also compressed and packed in bales to ensure maximum containerization and security. We make sure that we fill your package with products with no stain, no tear, no pilling, no hole,  and no overused. So, we will guarantee the quality of products.
Hissen is a trustworthy company that being in the industry for eight years now. Our productivity is undoubtedly, and we produce a minimum of five containers per day. If you were wondering how we stand out and be better than others, this is why:
High-Quality Products
We are dedicated to producing high-quality and well-sorted products through our hardworking and efficient team. Our items are sorted into up to twenty different categories and are well inspected at least three times before being packaged for shipment.
Our packages and services are error-free as our company has embraced the use of an automated management system. This system has immensely helped when it comes to matters of packaging and distribution. Therefore, our clients are assured of getting the correct package promptly.
Worldwide Shipping
We have a well-connected transport system that will ensure that you receive your package in the comfort of your country without having to come for it. It will be our pleasure for us to have you as our visitor. We are located in building A16, Innovation Park, Changban University Hall, No. 21, ChangyuaRoad, Tianhe District, Guangzhou. You can find our contacts on our website: www.hissenglobal.com.
Your goods will be safety and secure while on transportation under our supervision. It would be best if you did not have the aspect of doubt as our convenience surpass our good reputation. We also have regular buyers from over 60 countries across the world.
Best Prices
Our company sells you packaged goods in bulk, therefore, offering the best prices ever. Our containers also have a capacity to accommodate as many bales as possible, thus giving you a variety to choose from at lower prices.
At Hissen Global, your satisfaction is our priority, and we do so by ensuring we offer you pocket-friendly prices that you can't get anywhere else. This is an aspect that has propelled our reputation. Our discounts come with the size of your orders (bales or containers). Kindly get in touch with us today, and you won't regret your decision.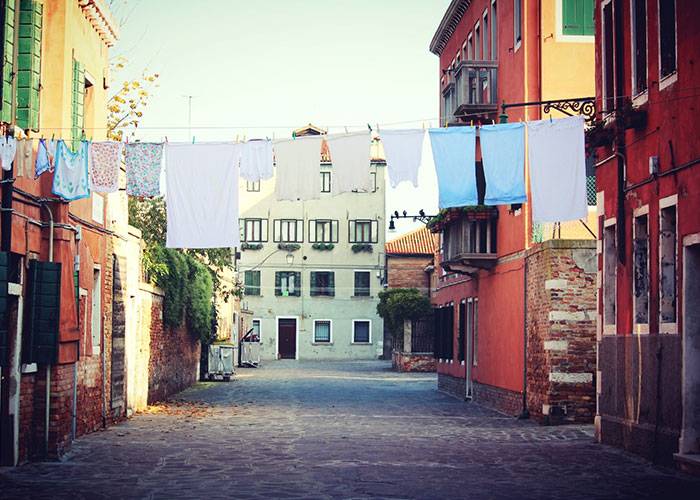 What We Offer
Our company customizes exclusive logos of our clients. We know the essentiality of a logo in business. By doing this, your brand as our customer and contributor grow, thus boosting your sales which is the goal of every business. This is the extra mile that we go to ensure the well-being of our clients and maintaining them.
We keep records of orders, and we can retrieve your details if you may need them in the future. Additionally, our products come tidy. Therefore, they ensure you have an attractive display. Our choice of bright colors and quality clothes gives the final consumer the confidence they require.
In order to achieve our punctuality and timely goal, we have many cooperative freight forwarding companies so we can know the shipping dates and in real-time. We also track your order to ensure it reaches you on time. We also randomly check the batch numbers of the products to ensure a qualified rate of 98% in quality.
Bottom Line
Hissen Global has gained a lot of experience from scratch up to now that it is recognized among the top five best in the industry. We wholesale second-hand clothes and we are the quality exporters from China that you should rely on when it comes to matters with second-hand clothes, bags, and shoes. Sorting and grading the best for you is our priority. In the packaging process, our factory 12 ballers can provide customers with 100 Kgs, 80 Kgs, 50 Kgs, 45 Kgs and other types of packaging.
Do you want to place an order? Just contact us and get a taste of our different services and high-quality products.