Africa Second Hand Clothing Industry has a good way to growth . In most African countries, imports of used clothing have been a common thing for some time. However, the volume of the used clothing imports setting foot in African markets and the complexity of the used clothing trade has multiplied since the 1980's second half.
Research shows that 1/3 of Africans wear second-hand clothes. These estimates in African towns and cities give a clear picture of the scale and the benefits of the tremendously growing trade-in and use of used clothing imported from North America and Western Europe. However, these statistics feature a significant intra-regional variation.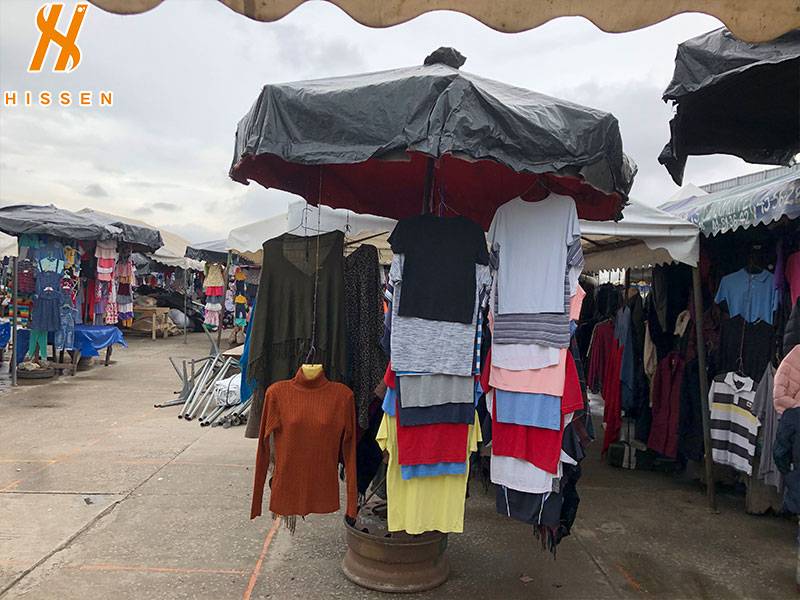 For instance, while other African countries, including the Gambia, import small quantities of used clothing, Kenya's ratio of second-hand clothing is much higher (around 100,000 tonnes every year).
The Current Situation And Development Prospects Of The Second-Hand Clothing Industry In Africa
Every country has its unique corresponding name and special affection for used clothing. For instance, Zambia addresses second-hand clothing as Salaula, Rwanda address this clothing as chagua, Ghana addresses this clothing as broni was wo, and East Africa address this clothing using a Swahili name mitumba.
You can always see the second-hand clothing passion in markets. You'll come across busy shoppers looking for top-notch brands. Also, you'll come across the best vendors/bargains who are loudly trying their best to attract the shoppers.
CLICK TO KNOW MORE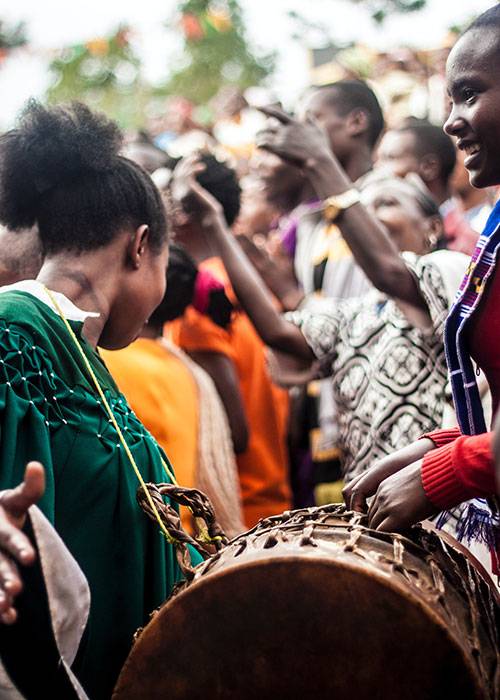 Here is an overview of the second-hand clothing market in some African Countries:
Ghana
Ghana has been running second-hand clothing markets for over 30 years now. For example, the Kantamanto Market in Accra has remained an integral part of this city's economic vibrancy and economic productivity.
Besides this, the second-hand markets in Ghana feature a significant percentage of shoes, mostly imported from North America and Western Europe.
The Republic Of Congo
The Republic of Congo has a highly known group of men, identified as sapeurs –  who always enjoy displaying fine fashion. The wardrobes of these men feature striking pieces with impeccable attention to detail and polished tailoring.
Some years back, these guys appeared on the Guinness beer commercial. This commercial showcased the men's excellent sense of fashion, unsinkable spirit, and individual noise.
East Africa
East Africa is highly known for importing large quantities of second-hand clothing. Kenya takes the lead in importing large amounts of mitumba (second-hand clothing).
Charities started this trade in the early1980s during the wars in Burundi, Somalia, Congo-Zaire, and Rwanda. At this time, Burundi, Rwanda, Congo-Zaire, and Somalia refugees flocked into Kenya – after which charitable aids were brought in the form of food, clothing, medicine, and tents.
As more clothing was brought in by churches and charities, more poor Kenyans living in urban and rural areas received free clothes. But, by around 1985 (following the high demand for affordable used clothing), donors re-looked on their distributed policy and begun to charge for second-hand clothing. At this time, second-hand clothing became commercialized, and the whole population was able to access them.
In the past few years, the market for second-hand clothing has shifted higher and become more significant despite the increasing import tariffs. For example, second-hand clothing imports made by Kenya have increased to around 100,000 tonnes every year.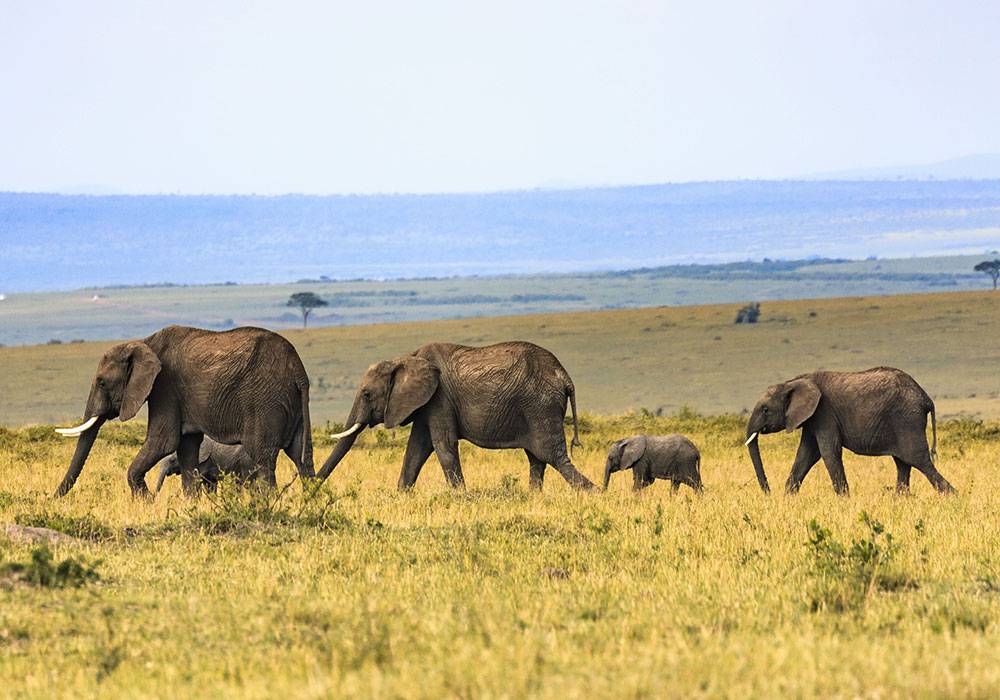 How Second-Hand Clothing Trade Works In Nairobi
There are many importers of second-hand clothing in Kenya. For example, a significant percentage of these importers are near the Gikomba market (the biggest market in Kenya and East Africa for second-hand clothing), at Nairobi's industrial centers, and close to Mombasa port.
The Kenyan importers sell a large number of bales or the whole container to wholesalers. The wholesalers then sell these bales directly to small traders or other wholesalers. At Gikomba, you'll come across many wholesalers who range from large traders to small-sized traders.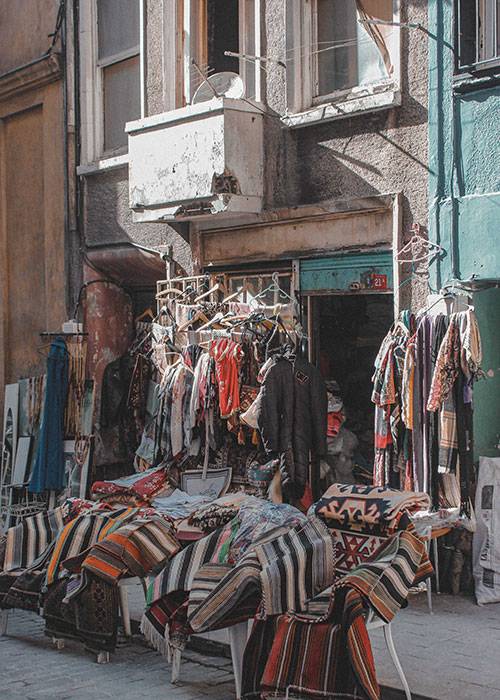 Primary Beneficiaries Of Second-Hand Clothing Trade
In this section, we will go through the primary beneficiaries of the second-hand clothing trade. We'll cove this by tracing the factors involved from the commercial importers of second-hand clothing to the final consumer of the used clothing.
Importers
Commercial importers of second-hand clothing in African countries deliver lucrative commodities that benefit many African people. These importers also create sources of employment. They employ local staff, casual staff, manual bale transporters, security officers, and truck drivers.
Wholesalers
Wholesalers are also the beneficiaries of the second-hand clothing trade. The average gross profit they make depends on their business's size. For example, small wholesalers can sell between 50 to 100 bales per week, medium-sized wholesalers can sell between 140 and 300 bales per week, while large wholesalers can sell between 400 and 600 bales per week.
The main challenge faced by wholesalers (especially in the Gikomba market – Nairobi) is fierce competition and a lack of enough money to import second-hand clothing directly from the source.
Second Hand Clothes Market Traders
In Africa, second-hand clothing is a lucrative/productive trade compared to other businesses under the informal sector. For example, this trade has created an opportunity for women to make some money. At the Gikomba market in Kenya, women make up around 60 percent of the second-hand clothing trading population.
The reason behind this is that the second-hand clothing trade is non-gendered. And anyone can carry it out without considering their access to capital and formal training. Also, you can carry out the second-hand clothing trade while attending to your domestic duties, something that's impossible with formal employment.
Most African women have joined this trade to become self-reliant, generate more money, and more. Generally, the second-hand clothing trade has created an excellent opportunity in Africa for income generation and employment. Faced with rising unemployment, increasing cost of living, and falling real wages, many African have found the second-hand clothing trade to be a perfect solution to diversifying household incomes.
Spin-Off Employment
Besides creating generating income for informal trades, this trade has also created different types of employment. These include: 
To begin with manual bale carriers  – individuals who carry the bales from the warehouses to the market stalls
Secondly security – individuals needed to prevent theft cases during the day and protect the market stalls at night
Thirdly bag making – traders need these bags to transport clothing and sell them in other areas
Finally ironing and repairing – trades add value to the clothes by partnering with ironers and tailors
Second Hand Clothes Consumers
The second-hand clothing trade has made it easy for most poor people in Africa to access affordable and high-quality clothing. Besides this, the second-hand clothing trade has given the consumers a chance to generate extra income by reselling the clothing items in their rural areas.
Moreover, the second-hand clothing trade offers consumers an increased choice. Hence, the customers have access to various clothing styles and qualities at affordable prices.
The State
The second-hand clothing trade also generates a lot of revenues for African countries. Local City Councils also benefit a lot from second-hand trading. Each second-hand clothing trader needs to visit the City Council and buy a trading license. Besides this, the local City Councils also make money from the second-hand clothing trade by rents from market stalls every week or day.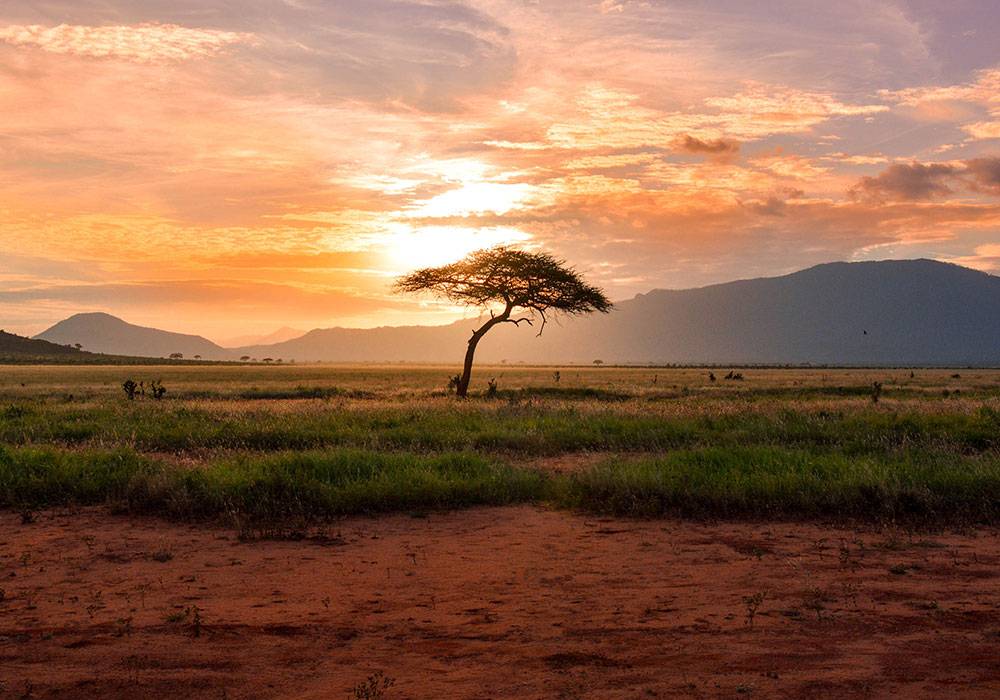 Characteristics Of The Second-Hand Clothing Industry In African Countries
African cities and towns are full of hawkers chanting clothing prices, choking dust, heaps of clothes, and scorching heat. Also, you'll come across hawkers competing to attract the shoppers' attention and shoppers who struggle to get several clothing items at the lowest prices in the African cities and towns.
In African cities and towns' streets and market places, you can get a Burberry jacket or Tommy Hilfiger jeans for a fraction of the overall cost in New York's Fifth Avenue or London's Regent Street. These are the common scenes across African towns and cities, with Benin, Kenya, Ivory Coast, Uganda, Nigeria, and Ghana taking the lead running the second-hand clothing trade.
Kenya alone imports second-hand clothing of approximately 100,000 tonnes every year, creating thousands of jobs and generating revenues for the government from custom duties. Also, many Kenyans get access to high-quality clothing items because of the second-hand clothing trade.
Africa's second-hand clothing market is so vast, how to operate second-hand clothes in Africa is an important factor for us second-hand clothing merchants to consider!
Contact us
used clothing bales suppliers cape town