Hissen: Second hand Clothing For The Future
Hissen: Second hand Clothing For The Future。Hissen Global Commercial And Trade Company Limited is a company located in Guangzhou, China. It specializes in second hand clothing for the future. Hissen Global is one of the key recycling enterprises in China. Together with many of its subsidiaries and affiliates, Hissen Global aims to become the future of the clothing industry.
Hissen Global Commercial And Trade Company Limited has eight years of experience, company growth, and development. With more than 400 staff and two factories, our company's productivity is considered as one of the highest levels in today's production levels. We can complete more than five containers of high-quality products per day.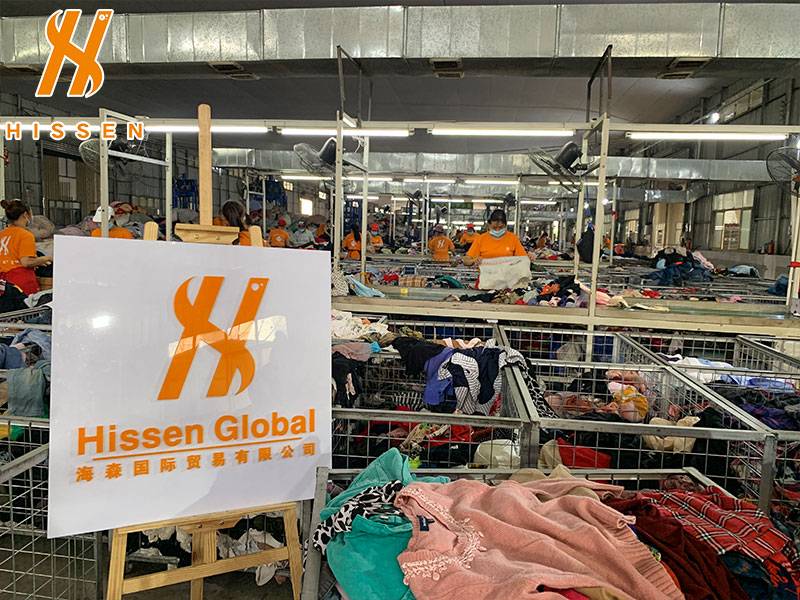 The Culture of Secondhand Clothing
There are now a lot of individuals who have seen the growth of secondhand clothing. It is an absolutely beautiful thing for individuals to see and experience what secondhand clothing means.
What is this new culture of secondhand clothes?
In developing countries, fashion is not to be missed. However, given that the economies are not yet as developed, high fashion brands are not as popular in terms of brand new rates. This is where the secondhand clothing culture comes in.
The idea is to be fashionable and wear clothes that express your individuality. By buying secondhand clothes, you can express yourself through the help of brands that have been pre-used but not abused by the previous owners.
Pricing is a big consideration of the secondhand clothing culture. This is where Hissen Global Commercial And Trade Company Limited. We aim to ensure that the prices are good enough to keep up with the needs of our clients while at the same time ensuring that they are still of high quality.
In this article, we will talk about some of the significant processes followed by Hissen Global Commercial And Trade Company Limited in terms of providing for the needs of our specific clientele. What process do we follow to ensure proper compliance with the protocol? What do we do to protect the needs of our clients and ensure that the bottom line of the company is reached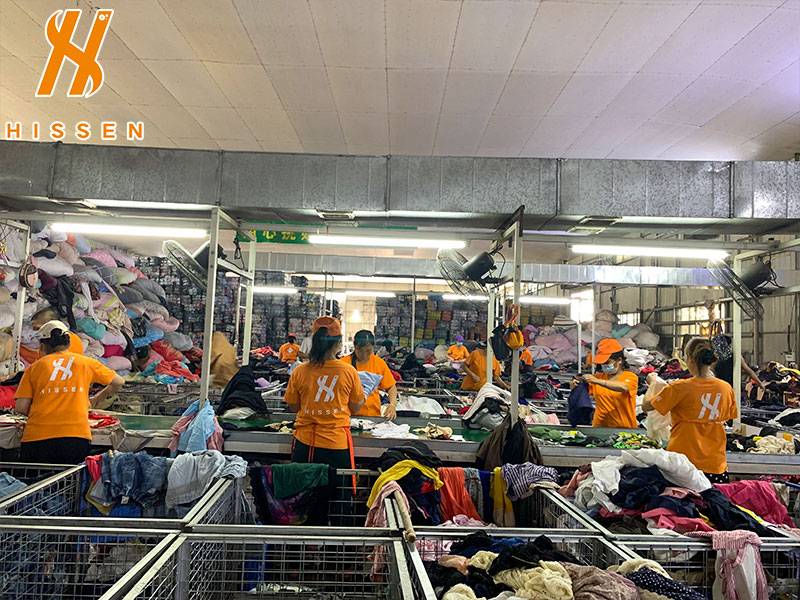 Hissen Culture and Specialization
We specialize in exporting used clothes, used shoes, used bags to Africa, Southeast Asia, Middle East, and other countries. In our company's culture, we embrace recycling to make something better out of what can only be considered old and used.
Recycling Culture
Recycling and upcycling materials are considered as the way of life today. There are a lot of materials that we never want to go to waste. The best way to do that is by joining the culture of recycling, where the global demand for clothes is met with excitement and enthusiasm.
Product Development Using Used Materials
The second hand clothing industry is a booming industry. There are a lot of people who now embrace the culture of using used and secondhand materials. The second hand clothing industry is booming in many countries.
African countries have also seen a boom in need for secondhand clothing. Countries like Kenya, Uganda, Congo, Zambia, and Nigeria are some of the countries that have embraced the use of secondhand clothing.
Quality Control
Hissen Global Commercial And Trade Company Limited aims to provide the highest quality to our clients. Our raw materials are sourced and collected from developed cities in China. The purpose is to ensure that we only provide our clients with high-quality products.
We collect products that are in good condition and are of high quality. Fashion comes back, and so does our taste in clothing. We believe that by allowing the sourcing of secondhand clothing, we allow other individuals to experience fashion that should be – clean, colorful, and fun.
Growth Potential
Hissen Global Commercial And Trade Company Limited is continuously growing. To date, the company now has two factors and regular buyers coming from 60 countries. Since we have direct control over the quality of our products, our regular buyers can expect to have the best experience with the proper processes we follow.
Strict Protocols
Hissen Global Commercial And Trade Company Limited adheres to a very strict protocol. Our employees undergo stringent requirements before they are allowed to go through the sorting process, such as:
Sorting Training
Our customers have their specific needs, and as such, we aim to make sure that our employees know exactly what they must do to ensure that their needs are met. Our employees have the experience to classify products and services properly.
The specific needs of our customers are met if our employees know what they are doing, and this is our end goal.
Experienced Employees
To date, most of our sorting workers have more than three years of experience. They can now classify the products based on the specific needs of the clients that we tell them. This is exactly what it means to work for Hissen Global Commercial And Trade Company Limited – you gain insight, training, and experience.
Clear Standard Operating Procedures
Hissen Global Commercial And Trade Company Limited ensures that our employees follow our strict operating standards. The procedures that we have created have all been carefully studied to ensure that it meets not just national standards but international standards as well. These clear standard operating procedures are amazing in terms of our company's productivity and end goal.
As we continue to expand, we also aim to continue providing clear standard operating procedures that would manifest properly in terms of our company's economic and financial growth.
Quality Inspection
We have two quality inspectors that have five years of working experience with our requirements. This is to ensure that our product line is of high quality and passes all of the requirements set by the company.
Random sampling the quality. so there is no need to worry for our clients who want to get the best products at every order. We weigh, check, and properly ensure that our inspection process will yield the best results for our clients and end-users always.
High Standard Packing Process
We have a high standard packing process in our factories that aim to ensure that our clients have the right products. Our packaged products have a hundred percent grade A quality. There should be no torn, no holes, no pilling, and no stain on the clothing materials.
Secondhand clothes Packing Weight
The packing weight of our end products ranges from 45 kilograms to 100 kilograms. The end goal is so that the products can reach the different weight requirements.  And specifications that our clients may have.
Random Checkups On Our Finished Products
Our finished products are organized, sanitized, and properly stacked in the warehouse. We conduct random quality checks on each batch. Our tolerance policy is between 98 percent and above.
Logistics
Our company also ensures that our logistics and shipping are properly done. As the products are checked, the cargo will be loaded to various transportation facilities.
used clothes Markets
Hissen Global Commercial And Trade Company Limited is currently reaching a lot of different countries. Our African markets are open and available for the needs of our clients. Today, the African countries that we supply to are characterized by many different characteristics:
Open market
The African market is now open for trade, and secondhand clothing options have reached even the farthest parts of their market. Suburban African stores now offer secondhand clothing so the country can keep up with the demands and needs of its clientele.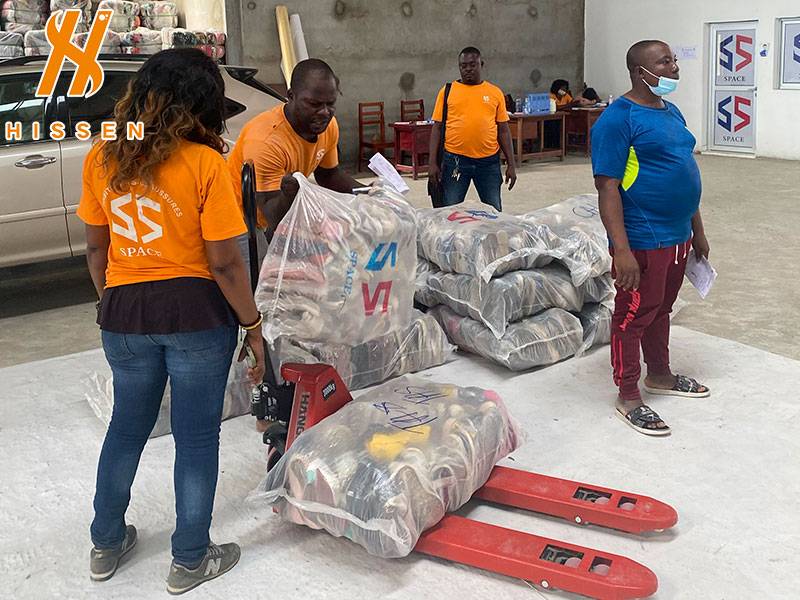 In today's pandemic-ridden world, the global economy is only starting to rise. As such, it is an amazing opportunity for individuals to experience trading in secondhand clothes that are of high quality. With the right clothes, even those used, we can all reach a better understanding of ourselves and our fashion statements.
Economic rebound
The African market has indeed grown. Given that the African economies are only starting to reach new growth potential。 The African market will indeed enjoy the economic rebound that they can have with the growth of the secondhand clothing. 
Hissen Global Commercial And Trade Company Limited Is The Future
There are a lot of companies that are selling and producing second hand clothes and materials. Hissen Global Commercial And Trade Company Limited aims to continue being the global leader in this aspect. While many new factories are emerging。 We aim to continue standing out by providing the right experience for our clients and more.
There are many different parts of the market that need better exploration. As we dive into the new year and the years to come。 Hissen Global Commercial And Trade Company Limited is here for everyone. You will definitely love the experience that you will get with our company and us. Contact us today and let us help you find what you may looking for.