Mitumba Bales Prices 2021 From China
The most complete

Mitumba Bales Prices list

for 2021
As one of the largest suppliers of second-hand clothing in China, our Mitumba Bales Prices are a great reference.
HissenGlobal has 120 categories of Mitumba clothes including Mitumba men's clothing, Mitumba women's clothing, Mitumba bags, Mitumba shoes and more. For more information, click on Hissen Global to know more.
Hissenglobal offers a wide range of prices.
Firstly, the products are divided into A, B and C grades, with grade a being the most expensive and grade a being the least expensive.
Mitumba men's clothing is more expensive than women's clothing, and Mitumba women's clothing is more expensive for the silk Mitumba dresses.
Mitumba children's clothing is in short supply and tends to be the most expensive.
There is a lot to learn about the price of Mitumba clothes. If you master the art of how to bargain with your suppliers, you will do well with your Mitumba business.
If you would like to get our Mitumba Bales Prices 2021 , Contact Hissen Global.
The principles of HissenGlobal pricing.
Price is a reflection of the value of a product, the more expensive it is, the more valuable it is, and second-hand clothes are no exception.
A branded Mitumba garment will be worth more, for example, Adidas Anta Nike Zara Uniqlo and so on can be sold at a higher price on the market.
We are able to make a profit. This is why Mitumba is more popular in countries like Kenya, Uganda and Tanzania. In the Kenyan Gikomba market, Hissen Global's bales are in supply does not meet demand.
Determinants of the price of Hissenglobal's bales.
Determinant 1: Market demand.
Determinant 2: Adequacy of supply from China.
Determinant 3: Seasonal factors.
Determinant 4: Transport costs
———————————————————————————————————————————————————————————————————————————————————-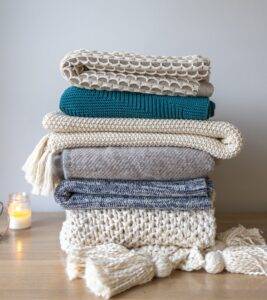 Mitumba Bales Prices 2021. Hissen Global is a professional international trade company, which has been in the field of foreign trade for more than 8 years.
Our second-hand scarves are the perfect combination of versatility and a cosy warmth.
This very soft, cosy and versatile scarf is perfect for winter. The wide range of colour options will make you stand out from the crowd of black and grey scarves.
Made from Mongolian cashmere, this cosy scarf will keep you warm and cosy all day long and is a versatile piece that looks great with trench coats, jumpers and coats.
This chic accessory can be worn not only around the neck but also over the shoulders like a shawl.
It can be worn in several different ways. Wrap it around your neck with the tasselled ends swaying in the breeze, as a chic accessory while keeping you warm. Or as a hat to wrap and protect your head from the sub-zero chill.
 Brand:
 

ZAGUMI

HISSEN 

SPACE 

Customized for you

Product Name: 

Mitumba Bales

Advantage: 
*S

oft

*Cosy

*Versatile

Raw Material:
 

First-tier cities in china

Packaging:

1: 100kg/bale,80kg/bale,for West Africa and Asia countries 

2:  45kg/bale,55kg/bale for East/South/Middle Africa coutries

Shipment:

PIL/ MSK 21 days rent-free period

Payment:

TT / LC / PayPal 30% deposit, 70% before loading

Main Market:

Africa Asia Mideast

Keywords:

Mitumba Bales Prices 2021

Ladies:

Party Dress, Jean/Cotton Pants, Worsted Coat Silk/Cotton Blouse Silk/Cotton/Jeans Skirt,Legging,S/L-Sleeved T-shirt, Brassiere, Silk Scarf, Jacket, Cardigan Sweater, Silk/Cotton Dress, Night Dress, Etc.

Men:

Short Pants,  Jacket,Short/Long-Sleeved T-shirt,Suit Pants, Jean/Cotton Pants, Suits Etc.

 Children:

Summer/Winter Wear , School Uniform , Pants Etc.

100%QC:

A Grade 98%

Time:

24/7* quick reply, fast delivery
✉Send us an inquiry, right now!