Used Adult Cotton Jogging Wear Best Used Clothes in China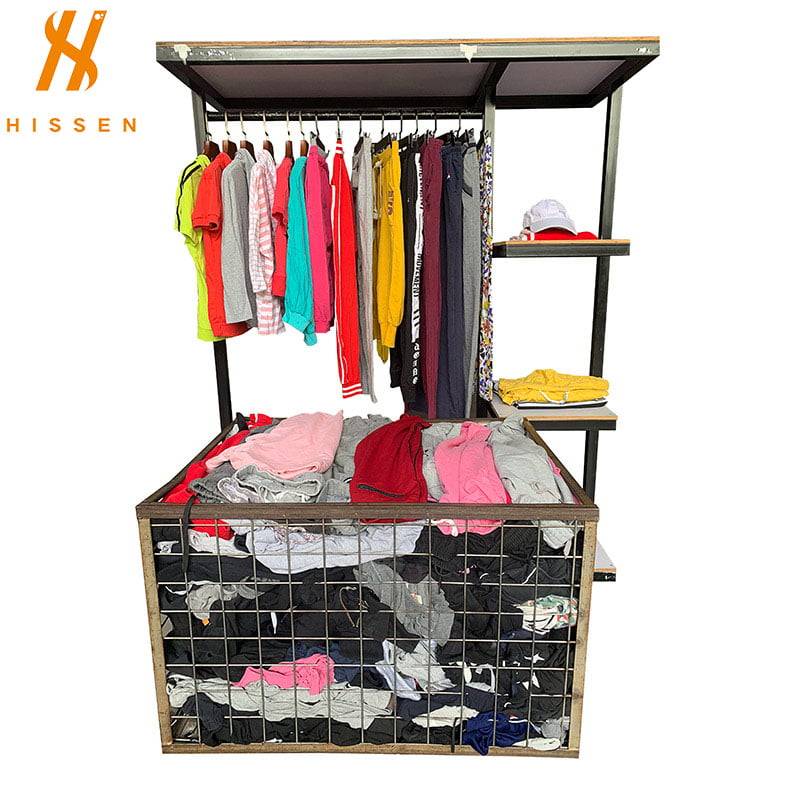 Best Used Clothes in China. As a used clothes company,Hissen is one of the best clothing wholesale suppliers and top wholesale clothing suppliers.We specialize in supplying used products such as shoes, bags and clothes to customers all over the world. Hissen Global is a professional supplier of used goods, with an experienced and professional loading team.
1. Wide variety. The bales consist of hooded jumpsuit style, round neck style, baseball uniform style.
2. In good condition. All the adult cotton jogging wears have no stains, no damage, no scratches, no fading, and are 90% new, novel, and good color in that they are collected from domestic first-tier cities in China.
3. Excellent quality. All the adult cotton jogging wears have passed SGS certification, and the fabric is good, using Pure cotton, DRI-FIT fabric, velvet, knitted cotton.
 Brand:
 

ZAGUMI

HISSEN 

SPACE 

Customized for you

Product Name: 

Used Adult Cotton Jogging Wear

Advantage: 

*Top and pants.

*More pants, cotton.

*Wear-comfort.

Raw Material:
 

First-tier cities in china

Packaging:

1: 100kg/bale,80kg/bale,for West Africa and Asia countries 

2:  45kg/bale,55kg/bale for East/South/Middle Africa coutries

Shipment:

PIL/ MSK 21 days rent-free period

Payment:

TT / LC / PayPal 30% deposit, 70% before loading

Main Market:

Africa Asia Mideast

Keywords:
Best Used Clothes in China
Ladies:

Party Dress, Jean/Cotton Pants, Worsted Coat Silk/Cotton Blouse Silk/Cotton/Jeans Skirt,Legging,S/L-Sleeved T-shirt, Brassiere, Silk Scarf, Jacket, Cardigan Sweater, Silk/Cotton Dress, Night Dress, Etc.

Men:

Short Pants,  Jacket,Short/Long-Sleeved T-shirt,Suit Pants, Jean/Cotton Pants, Suits Etc.

 Children:

Summer/Winter Wear , School Uniform , Pants Etc.

100%QC:

A Grade 98%

Time:

24/7* quick reply, fast delivery
✉Send us an inquiry, right now!