The "chain of discrimination" in second-hand clothing
The "chain of discrimination" in second-hand clothing
    In today's more personalised aesthetic, second-hand clothing and vintage clothing both have more of a market, but the same old clothes have a different audience and fate. "Vintage clothing', also known as 'vintage' or 'vintage,' originated and flourished in cheap second-hand shops. This "not so noble" origin gives it the charm of "frozen in time." In terms of style, material, cut, colour scheme, and use, it is a microcosm of its time and has not only a special value but is also sought after by a group of people for its classic and irreproducible 'one-of-a-kind' nature. However, second-hand clothing, which has been purged from the wardrobe because it was "off the shelf," does not have this appeal.
click here to know more
   If they are not "hanging" on an unused platform waiting for someone, they become waste, waiting to be recycled or destroyed. What is the fate of a piece of clothing? It may depend on how much time has given it a story.
What is the fate of a piece of clothing?
The operator of "time difference money."
   Between 1920 and 1980, people experienced war and peace, recession and prosperity, and traces of each of these periods can be found in the clothing of the time. Lace, feathers, skirts, trousers, loose, slim …experienced vintage clothing enthusiasts can tell by the style and material of these garments that it belongs to which period it belongs to.
   It is no exaggeration to say that these enthusiasts are like a walking fashion encyclopedia. While vintage fans are keen to find their "own" piece of clothing from each period, for those who don't know about vintage, it's just old clothes or even "strange dresses."
   "The story behind vintage clothing is the value that time gives to clothing. It is real, and those who know it will understand it," says Kokopelli, another vintage enthusiast and practitioner. In KoKopelli's eyes, selling vintage is "making money out of the time difference."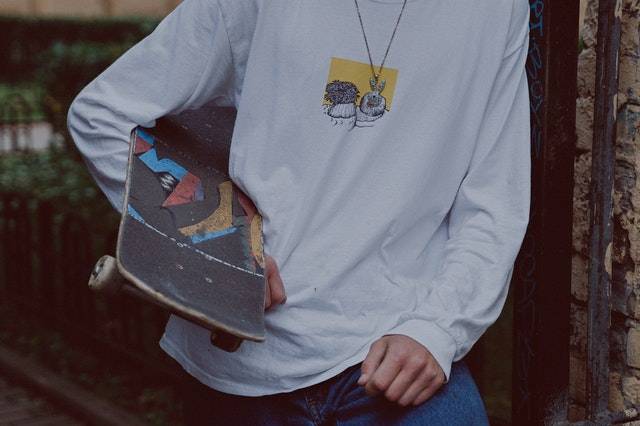 Like fashion, vintage has a more detailed classification. For example, boutique vintage shops mainly sell some of the biggest brands. These items are usually discontinued and are often limited in number, so prices are higher, some even more than the original price as time goes on. Classic vintage shops are generally very retro. The most common vintage shops are those commonly found on the street corners, considered the trendy shops in the vintage category.
Vintage, reproduction, and old clothes of unknown origin
    Due to the lack of relatively standardised industry standards, the domestic vintage market is very chaotic, with the phenomenon of substandard, fake, and real abounding. "We sell vintage clothes from abroad, but there are also people selling clothes of unknown origin that are not cleaned and sterilised, mainly because of the proliferation of online businesses." Kokopelli says, "In foreign countries, vintage clothing can be an industry chain, but not in China."
   Kokopelli, 24, has been involved in vintage culture since high school and now works in a vintage shop, where he knows old vintage fans with more than a decade of experience, which he learns from and travels with to find goods abroad.
    Many online shops now sell clothes under the label "Vintage" or "vintage," but many of these clothes are "vintage-like," or However, many of these clothes are new and vintage, or "reproductions." Replicas are new clothes made from old clothes and then branded with their branding.
Second-hand clothing that can't be vintage has a chance of being used again
Used again
    Vintage is old, even second-hand, but not all second-hand can be called vintage. Anyone's clothes can be called second-hand clothing, not to mention that they are not unique. If you had to put a distinctive label on it, vintage would be 'historical' and second-hand would be 'cheap.'second-hand clothing is divided into two categories: those that are worn, which make up more than half of second-hand clothing and are usually cheaper, and those that are mainly bought unworn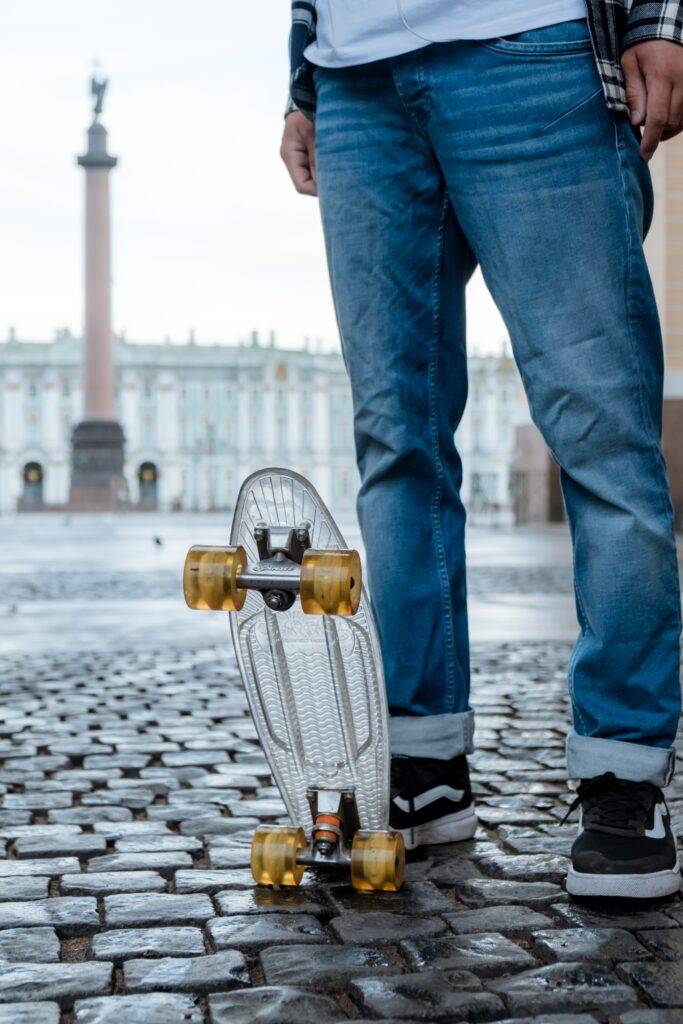 And in near-new condition, mostly because they don't fit, don't like the style, are out of season and so on. When "wear it once and throw it away" meets "sharing economy," many people choose to sell their unused clothes cheaply, not only to achieve the purpose of cleaning up their wardrobe but also to protect the environment and return a small amount of money.
The prosperity of the idle trading market
    One of the most important manifestations of this is the growing notion of rational consumption, which has led to a greater willingness to accept the sale of second-hand products and has indirectly contributed to the prosperity of the idle trading market. The report shows that the idle sharing platform is growing at a high rate, with an annual growth rate of 79%, with the young post-90s group being the main force behind the trading of idle items. According to data released by US online shopping mall thread up and retail analyst firm GlobalData, consumers increasingly spend on second-hand clothing.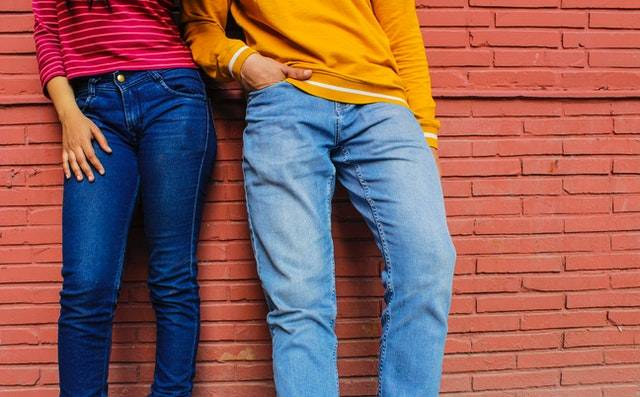 The US second-hand clothing market was US$24 billion in 2018 and is expected to soar to US$64 billion by 2028. hand clothing market will soar to US$64 billion. Socially conscious millennials have become the main purchasers of second-hand clothing due to the fact that buying second-hand clothing reduces waste and protects the environment, and is more cost-effective, with 40% of millennials currently buying second-hand goods and 77% choosing to buy clothing that is produced in a more environmentally friendly way.
Don't let second-hand clothing become rubbish.

   In a world where everyone is on trend, more and more people embrace the concept of 'wear once and throw away' consumption. It is impossible to ignore the fact that the practice of wearing once and throwing away clothes is fast turning them into a new source of pollution and generating huge waste both in the production and consumption chain.Figures from the UN's 2018 High Level Political Forum on Sustainable Development show that the fashion industry accounts for 20% of the global total waste water discharged each year

click here to know more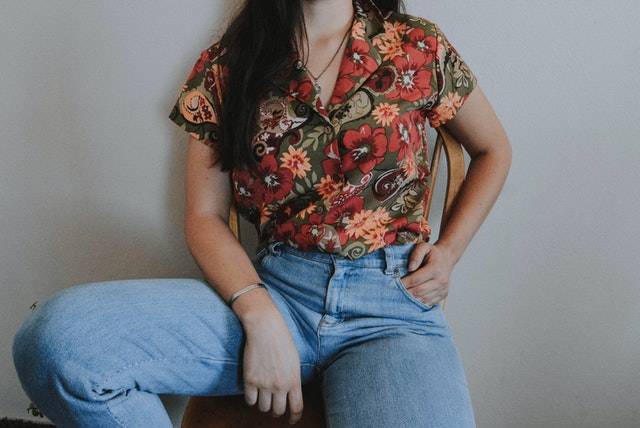 And 10% of the total CO2 released, more than the emissions from all international flights and ocean shipping combined. With the concept of environmental protection in mind, more and more brands are embracing the idea of 'sustainability.
Waste spinning
   The concept of sustainability allows second-hand clothing to take on another identity – waste spinning – which, depending on the material, can be "transformed" into industrial rags, gloves, insulation cotton, etc. Only materials that cannot be reused are disposed of as waste. It is only when the material cannot be reused that it is disposed of as waste. The Bureau of International Recycling (BIR) has previously estimated that for every kilogram of waste textile used wisely, 3.6 kilograms of CO2 emissions can be reduced, and 6,000 liters of water can be saved. As a result, in 2018, many platforms launched recycling programs for used clothing, with Idlefish recycling a total of more than 8,000 tonnes of clothing by the end of 2018, equivalent to a reduction of 30,000 tonnes of carbon emissions.
The "chain of discrimination" in second-hand clothing
Conclusion
    The democratization of fashion has reached its peak in the internet age, where the street has become a showcase. And just as the square neck, popular in the 14th and 16th centuries, has swept through the fashion scene this summer with a powerful "buy it or lose it" attitude, so everyone can see in their lives what the world is wearing. One can pick up a truly vintage square-necked shirt from a vintage shop, sell the old, out-of-fashion clothes in one's closet, or even throw them all in the trash. Ultimately, a garment is reincarnated in a tunnel of time with its specific properties. Whether it is vintage, second-hand clothing, or scrap, it is given a 'second life.
click here to know more