Top 5 Used Clothes Suppliers in Japan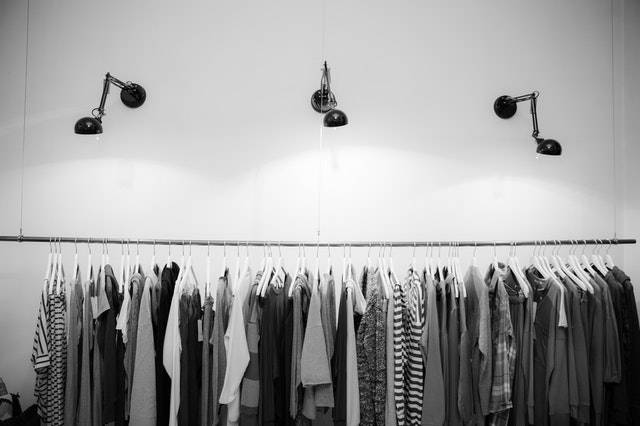 Japan is very much known for its quality, and rightfully so. Japanese products and companies have consistently proven to have the best quality in the world.
If you're looking for the best quality wholesale used clothing, Japan is a good starting point to find a business partner. Japanese used clothing business suppliers are very reliable and provide premium grade used clothing at reasonable prices. A company in Japan also guarantees quality customer service.
   If you're ready to enter the growing second hand clothing market, then you should definitely look at the top 5 used clothing wholesalers from Japan.
Hissen Global – Leading Used Clothing Distributor
  Hissen Global is a prominent name in the second hand clothing industry. At the same time, they are a distributor of used clothing from around the world that offers only quality clothes. They also have this unique ability to keep up with market trends while offering competitive second-hand clothes prices.
  The company has relationships with hundreds of local wholesale clothing companies and retailers across the globe. Hissen Global offers different used clothing for customers looking to buy second hand clothes. You can find fashionable clothes for both men and women.
 Their diverse range of wholesale clothing spans t-shirts, jeans, cotton pants, and other good quality clothes. To keep up with trends, Hissen global also offers summer clothing and vintage clothing. On top of that, the company also provides accessories like used shoes and bags. All of their clothes are available in small bales and large bales.
  Of all the wholesale used clothing suppliers, Hissen Global undoubtedly offers the most diverse range. This is also beneficial to retailers and customers alike. If you're looking for second hand clothes in Japan, then Hissen Global is the best choice.
Request A quote
 NAC-Japan – Second Hand Clothing Supplier
❒ NAC-Japan is one of the oldest and most reputable wholesale used clothing suppliers in Japan. They have been selling second hand clothes since 1976, and they are still going strong today. They have built a strong relationship with many of their customers. At the same time, their customer base is still continuing to grow. This is a testament to the quality of their products.
  They supply second hand quality clothes across the globe to both importers and wholesalers. What's unique with NAC-Japan is that the used clothes offered are well-sorted and come from Japan. Many of which come from Japan's many cities, including Tokyo and Yokohama. What's more, their stable supply comes from a network of 6 warehouse factories within and outside Japan.
Request A quote
Zagumi – Used Clothing Distributor(Used Clothes Suppliers in Japan)
    ✺ Zagumi is a newer player in the market with only eight years of operations. However, they have rapidly grown to be one of the most trusted second hand clothes suppliers in the world. Zagumi currently serves over 60 countries and releases 280,000 kilograms of used clothing in a day. So, they know the industry of second hand clohtes deeply.
 Zagumi has built a strong relationship with its customers because of their strict quality control measures. They always ensure that customers only receive amazing clothes from them. They also focus on offering a wide range of products such as men's and women's jeans, jackets, coats, and more. In addition, they also offer brand named shoes.
 In summary, Zagumi is a good go to supplier for used clothing. They are known for their excellent customer service and fast global delivery. They also provide all of their clients with a complete guarantee of quality.
Request A quote
KS Japan–Used Clothes Suppliers in Japan
    ♠ KS Japan is a well-known used clothing supplier in Japan with over 30 years of experience. They mainly operate their business around America and Asia.
 Their used clothing selection is not as diverse as compared to others, but they are still considered to be a reliable supplier. You can still expect to get a good quality used clothes along with bales of used Korean clothing. In addition, the company also manufactures and supplies mixed-used rags made from cotton. These are especially useful for retailers selling to cleaning and automotive industries.
Request A quote
   Kaz Trading has been in business since 1998. They operate their exportation of second hand clothing out of Osaka.
One of the most important factors that make Kaz Trading stand out from other used clothing suppliers is the quality of their used clothes. They ensure that they only offer good quality products to their customers, so making them an ideal supplier.
Kaz Trading also represents a group of three other manufacturers and suppliers of used clothing. They all focus on exporting their products out of Japan. Also, their unified operations ensure a wider range of products and consistent availability. With Kaz, the need of your business for second hand clothing will always be fulfilled.
Request A quote
Used Clothes Suppliers in Japan Conclusion
  The development of used clothes, in order to get superior conditions in the Japanese used clothes market, you can refer to the top five companies above. They can provide you with excellent services and products
Request A quote