What Is Biggest Business Opportunity In Africa In The Next Decade?
In recent years, there have been all kinds of businessmen earn nearly ten billion in Africa.
And there is a question that what is the biggest business opportunity in Africa in the next decade?
Africa's population is nearly the same as China's, and its economy grew by 3.4%.
Firstly, Africa's demographic advantage means there is no shortage of consumers.
As of August 4th, 2021, the total population of 57 African countries is 1,285,692,503.
Nigeria ranks first with 195,875,237, becoming the most populous country in Africa.
Ethiopia ranks second with 106,672,306. From the third one to the tenth one: there are Egypt, the Democratic Republic of Congo, Tanzania, South Africa, Kenya, Uganda, Algeria, and so on.  
It is predicted that, at the present rate of development in Africa, the population will increase to 2 billion by 2050.
McKinsey predicts that by 2034, Africa will have more workers than China's.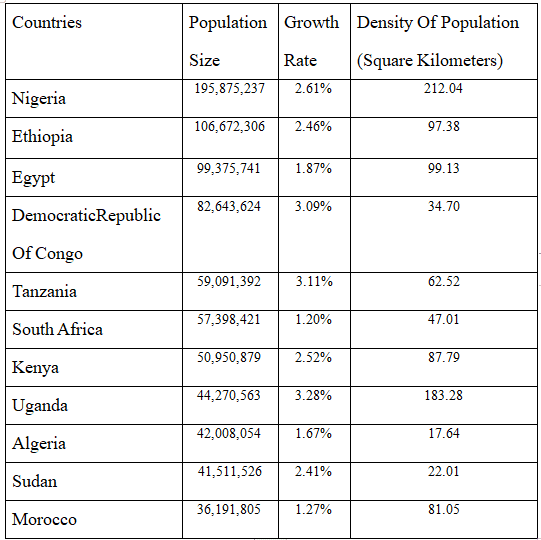 This table shows the total population of African's main countries in 2021, meaning that there is a huge potential consumer market in Africa.
Of course, most Africans are also younger. 
The average age of the African population is 19.4 years, well below the world average of 30.6 years. 
The spending power unleashed by so many young people is in need of goods or services to satisfy it.  
According to IMF, The real GDP growth rate of Africa in 2020 is about 4.9 percent, among which the East Africa region has the fastest growth rate of 7.4 percent.
There are mainly countries such as Kenya, Ethiopia, Rwanda, Uganda, and Tanzania. Under the huge demand and economic situation in Africa.
There has been a sudden increase in many industries, especially second-hand industry products. 
一:Used Clothes Industries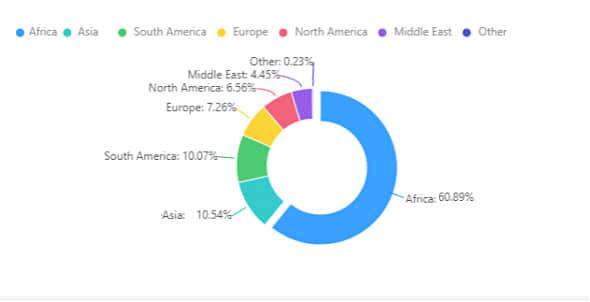 As you can see in the picture, the proportion of Africa is 60.89%, Asia is 10.54%, South America is 10.07%,
Europe is 7.26%, North America is 6.56%, the Middle East is 4.45%, other countries is 0.23%.
Africa countries such as Nigeria, Ethiopia, Egypt, the Democratic Republic of Congo, Tanzania, South Africa, Kenya, Uganda, Algeria, and so on.  
The Asian countries (48 countries in total) include:  
1.East Asia includes China, North and South Korea, Mongolia, and Japan.  
Southeast Asia includes Vietnam, Laos, Cambodia, Myanmar, Thailand, Malaysia, Singapore, Indonesia, the Philippines, Brunei, Timor-Leste.  

South Asia includes Sri Lanka, Maldives, Pakistan, India, Bangladesh, Nepal, Bhutan
Second-hand clothes are received well in Africa countries and have become popular in Asia.
And many characters of second-hand clothes well received in Africa: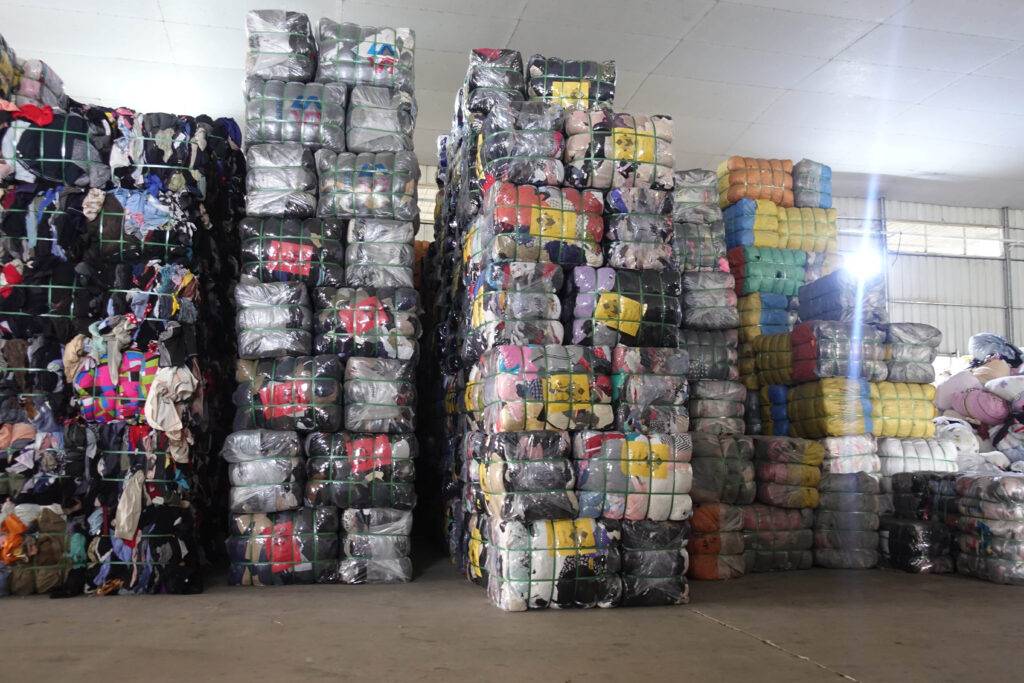 The Character Of Second Hand Clothes
1.Affordable
Customers are able to afford the price of products.
It is cheap and has higher quality.
2.High Profit
Clients can earn high profits from purchasing wholesale children's boutique clothing for resale or get profit from another size of second-hand clothes.
3.High Market Share
In addition, 80% market share of used clothes can help you gain more customers around the world.
4.Durability
Hissen second-hand clothes are of high quality, which has high durability.
Hissen global company can be your reliable second-hand clothes supplier.
5.Offers Variety
Hissen offers various second-hand clothes&bags&shoes.
And it can sell in outdoor markets offline or the commercial online store.
6.No Fear of Uncertainty
More and more, our company provides professional service and can be your reliable business partner.
We can provide you big and strong warehouse to solve the supply problems.
So customers don't fear supplier's uncertainty.
二:Second-hand Car 
Since the Ministry of Commerce (MOFCOM) announced the launch of a pilot program for exporting the used car,
China has started exporting used cars to Africa, Asia, and Europe, in which Nigeria being one of the first major destinations to do this second-hand business.  
1:Auto Sales in Africa: 42,510,000 (OICA 2020)  
The used-car market is estimated to be $6 billion to $70 billion in sales  
2: Kenya and Ethiopia saw an annual increase of 12 percent and 10 percent, respectively in Ethiopia and Nigeria, where used car imports account for 80% of all auto sales (2020)
But there has been some ban in Africa, so it is difficult to do the second-hand car business in Africa.
A ban on selling used cars in Africa  
1:Egypt, South Africa, Sudan, and Morocco already have blanket bans on used cars banned.  

2: 10 countries/regions ban the used cars with more than 5 years of driving experience and impose huge taxes on used cars.

3: 16 countries and territories allow using cars between 6 and9 years old, and the tax is based on the age of the vehicle and increases with the age of the vehicle.

4: 24 countries/regions prohibit used cars over 10 years old.
Risks Of China's Used Car Exporting
1: Despite the huge potential of the African car market and the African people's preference for some models of Chinese brands.
Some investments in Africa are fraught with multiple risks.
It is worth noting that the import of second-hand cars is also quite risky  
2: Many African countries have weak infrastructure, lacking regular maintenance, and have poor road conditions.
In many parts of the combined with the local people for the car, maintenance consciousness is not strong, the failure rate is relatively high, in some related fields, there is currently no notable companies in Africa, the market is still in the "raw" state.  
The current macroeconomic recession, the fluctuation of the exchange rate will also have a huge impact on the export of automobiles.
Local political instability and the changes of policy is also an important factor to affect the second-hand car imports.  
To sum up, it is easier to sell used clothes in Africa rather than the used car.
And maybe the biggest business opportunity is second-hand used clothes in Africa in the next decade.